September 4th, 2011 Carl Morris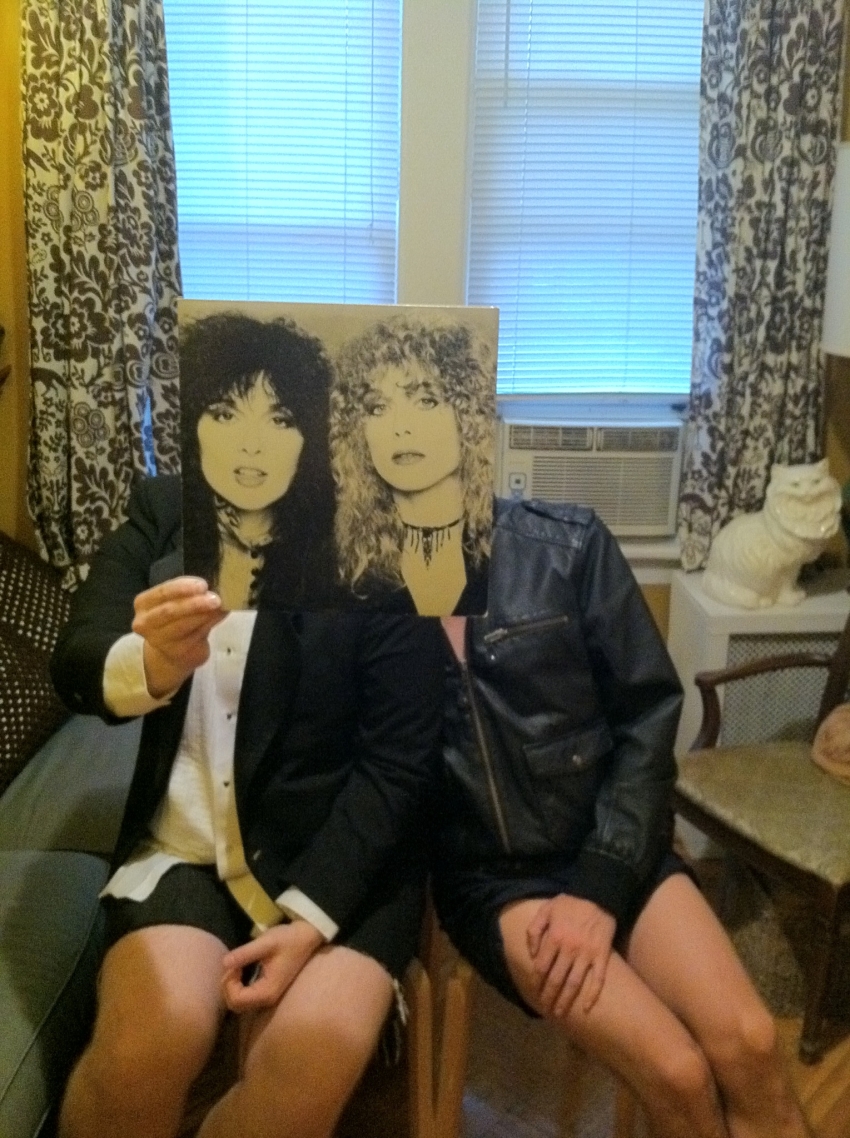 The next few Sleeveface pics were submitted by Garth who says:
I had to drop you a line to say how much I love your blog, what a brilliant idea. In fact it was such a great idea it helped distract 5 people from the impending Hurricane Irene. We spent 4 hours putting on outfits posing around the house an amazing memory for sure. Thought I'd pass the results along to you (we are pretty proud) and check out my blog post about it for the whole story. Thanks again for the hours of enjoyment from your blog.
Credit: Garth Schilling and the Vinyl Whores (taken during their Hurricane Irene nighttime vigil)