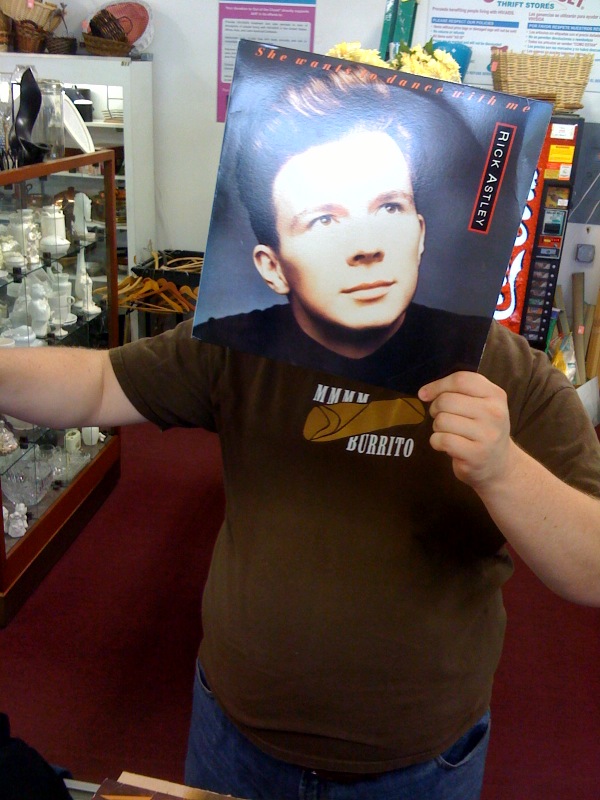 Apparently Rick Astley has been popping up again.
We've been too busy Sleevefacing to notice till now.
You know the rules and so do I (just pics, no Photoshop). A full commitment is what I'm thinking of! You wouldn't get this from any other site. We know the game and we're gonna play it.
Check here for more cool pics.
Credit: Matthew Ganoe