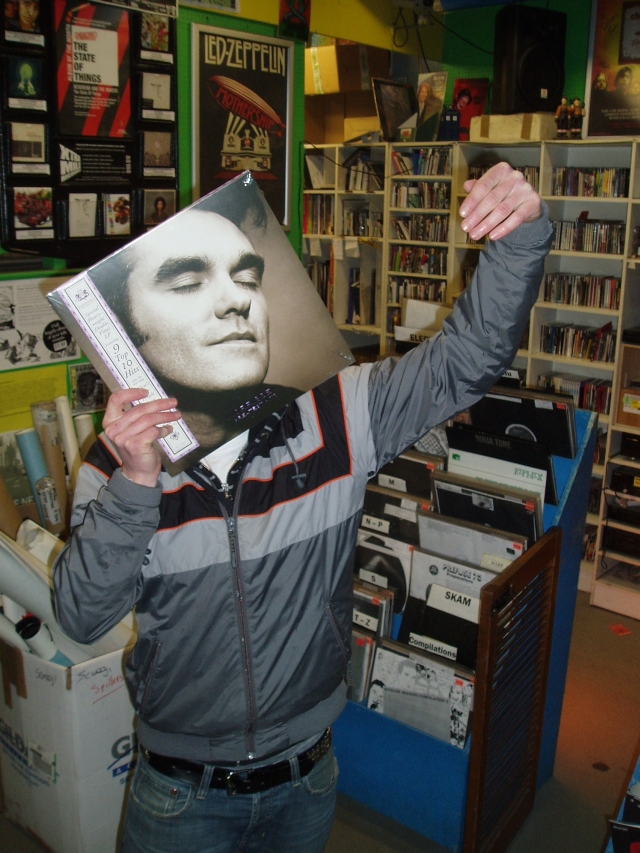 Today is Record Store Day around the world. W00t!
Make sure you make a trip to your local independent record store. In the words of the organisers:
This is the one day that all of the independently owned record stores come together with artists to celebrate the art of music. Special vinyl and CD releases and various promotional products are made exclusively for the day and hundreds of artists in the United States and in various countries across the globe make special appearances and performances. Festivities include performances, cook-outs, body painting, meet & greets with artists, parades, djs spinning records and on and on. Metallica officially kicked off Record Store Day at Rasputin Music in San Franscisco on April 19, 2008 and Record Store Day is now celebrated the third Saturday every April.
The full info and a list of participating stores can be found at recordstoreday.com
Naturally this is the perfect thing for the Sleeveface lover. I myself will be going to Spillers Records in Cardiff, UK to check out what's going on – including live performances from Truckers Of Husk (who you might know from the How To Sleeveface video soundtrack), Funeral For A Friend and Llwybr Llaethog.
Spillers is the oldest record store in the world, fact fans!
If you do any sleevefacing on Record Store Day, wherever you are in the world, please send your pics to the usual address – submit@sleeveface.com. (Make sure you asked the permission of whoever owns the record before sleevefacing!)
Picture credit: Spillers Records