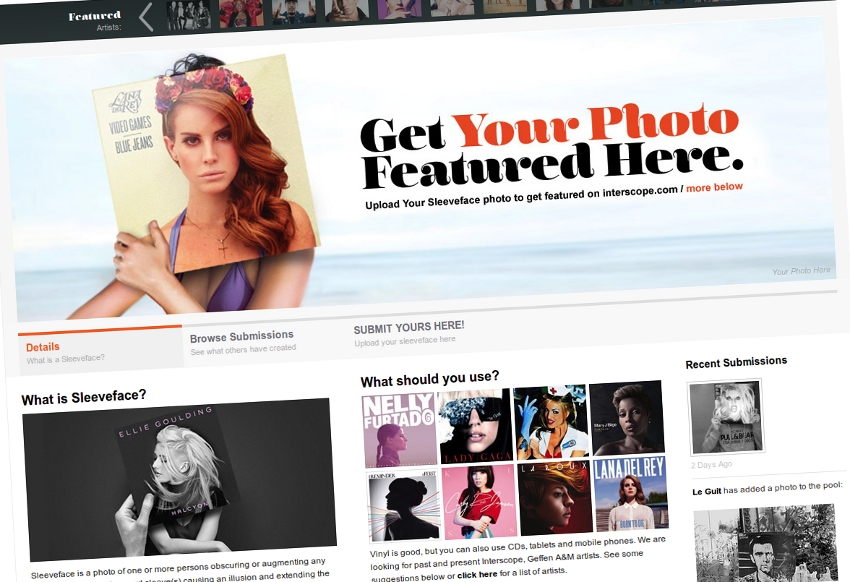 Interscope Records is the label behind Azealia Banks, Lady Gaga, Nelly Furtado, Eminem, Madonna and stacks of other fine artists. The team at the label are big Sleeveface enthusiasts and are currently featuring Sleeveface pics on their website. All pics make use of sleeves of their artists and are submitted by fans.
Browse the pics that fans have submitted.
Also if you explore the sub-labels on their brand new website there is a Sleeveface-inspired theme to several of the banner images, e.g. Shady Records.
If you're a fan you can submit a Sleeveface pic and possibly get it featured on the Interscope site.

If you're wondering, this project is done as an official collaboration between Interscope and Sleeveface.com – in exchange for spreading the word they're helping us pay our web hosting bills.
Image credit: Interscope Records