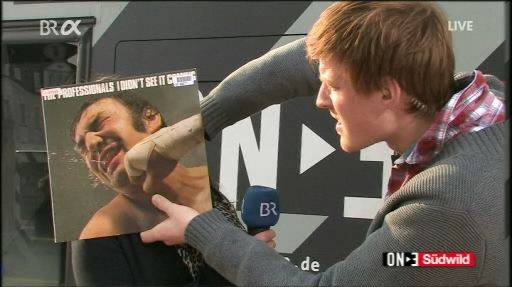 Sleeveface was featured on on3-südwild, the German TV show last week on 30th March. Above is a still image from the show.
The item is online now, check it out – there's a screening of the How to Sleeveface video and following that a link with Wales for a wide-ranging chat with Carl Morris (me) about Sleeveface.
WATCH: Sleeveface item on on3-südwild, German TV, last week (begins at 42:20)
More Deutschland fun:
We chatted about Karl Lagerfeld's cool bag design which you can hold in front of your face – see it here.
Sleeveface buch Deutschland (Sleeveface book in Germany)