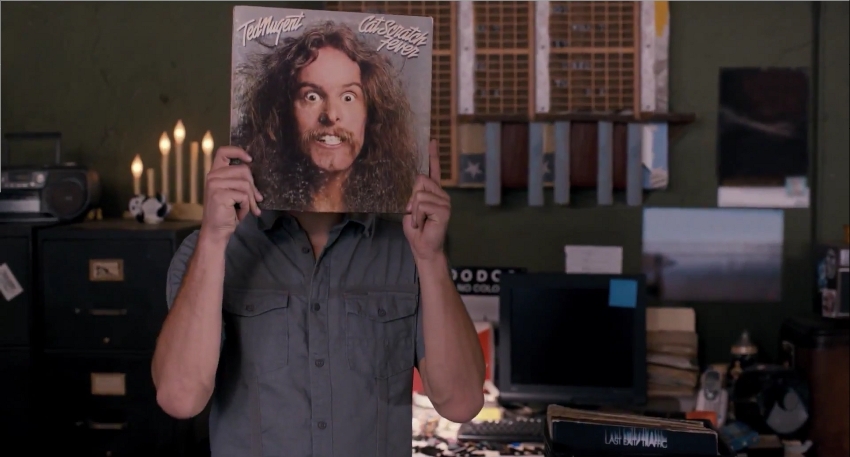 Thanks to Neil Cocker for this spotting.
It's a still from the recent Pitch Perfect movie which I'm told has *blatant* Sleeveface action.
Have you seen it? I haven't yet, the mind is in overdrive speculating on ways that Sleeveface pics could be an integral part of the plot. Neil describes it as 'very enjoyable, The Glee that it's OK for grown men to like'. Here's the trailer (which is where I took the screenshot).
You can't go wrong with this Ted Nugent sleeve. For me it is one of the classic Sleeveface selections, one of the earliest we ever tried here in Wales. Popular Welsh TV weatherman Derek Brockway then modelled this sleeve on BBC News. The sleeve has bonus extra hairy chest on the gatefold (not pictured here) and the record is the source of a Beastie Boys / Biz Markie sample used on the album Check Your Head. Plenty of fun for a record you can pick up for pence.
Photo credit: Pitch Perfect